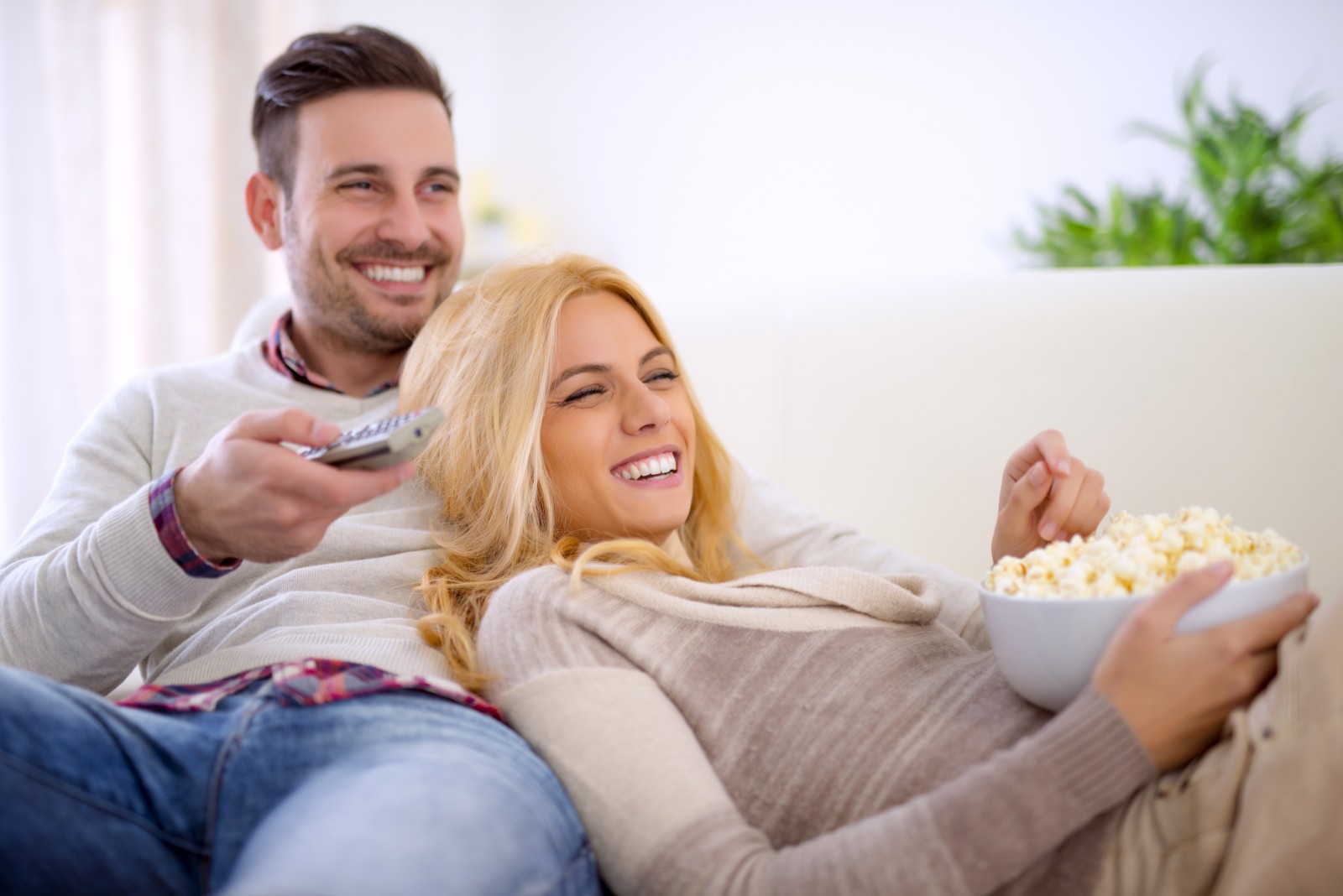 As rising content costs continue forcing cable TV prices higher, you might be interested in trying a new way to watch your favorite television shows.
For decades, cable television was the best way to get quality shows geared toward specialized audiences. While cable makes watching TV simple, that convenience comes with a higher price tag. Today, streaming services offer another way to watch TV and often at a lower price.
Fast Internet Connection
Having a fast Internet connection is critical when you watch TV over the Internet. If multiple people will be watching TV online at the same time, you'll definitely want an Internet speed of 50 Mpbs or higher.

Streaming Devices
If you want to take advantage of streaming services like Netflix, Hulu, Amazon Prime and so forth, you'll need a way to display them on your TV. If you have a recent TV from a major manufacturer, you may not need to get anything at all. Smart TVs usually have these apps built in, and almost every high-end TV sold within the last two years has smart capabilities. If not, setting up your TV for streaming can still be a simple and inexpensive process.
In general terms, your choices boil down to devices from Roku, Google, Amazon and Apple, plus game consoles from Microsoft and Sony.
Once you've picked up the appropriate device, all that's left is to pick the services that provide the shows you want to watch.
Streaming Subscriptions
Netflix, Hulu and Amazon Prime are the best-known subscription-based services. They have excellent selections of TV shows and movies, both modern and classic, and the services are quite inexpensive. Each one costs between $8 and $12 per month, depending on what kind of options you need.
If there's one particular movie or show you want to watch, your best bet is to look it up with JustWatch: a website that trawls more than 20 streaming, à la carte and on-demand services to show you where your content is available. If there's a series you want to watch, for example, looking it up on JustWatch and subscribing to that service for just a few months could save you a lot of money.
Sports
One of the toughest things for cord-cutters to give up is sports content. An HD antenna will keep you covered for local games. Every major sports organization offers some kind of streaming package, from MLB.TV to NFL Live to NBA League Pass. These services are expensive compared to streaming subscriptions and can cost between $100 and $200 per year.
To learn more about streaming sports services, visit your sport of choice's website (MLB, NBA, NFL, NHL, etc.) and click on its streaming section. It will likely be toward the top of the page on one of the toolbars.
New AC Wireless Router
Nothing will ruin your TV viewing experience faster than a wireless router that can't keep up with your online activities. If your router is more than 3-4 years old or doesn't use the latest AC technology, you need something new. Don't forget to make sure your AC router is centrally located in your home. Check out Alliance's NEW Router Support Plan if you'd like help with your router.

Use a hardwired connection for your TVs
If several people in your home try to stream HD or 4K at the same time over Wi-Fi, they'll end up feeling frustrated. You'll be happier if you connect your TVs to an Ethernet jack for a hardwired connection.

HD Antenna
You also may want to consider an HD antenna. If you want to watch live TV, it's the cheapest and simplest solution. You may remember having rabbit ears on your TV as a kid — an HD antenna is basically the modern-day version of that. You hook the device into your TV and put it somewhere near a window. Your channel selection depends a lot on where you live, as well as your line of sight to the broadcast location.
Using an HD antenna will allow you to view local broadcast stations and is ideal for news and sports. You can get a good HD antenna for less than $40, and like with a regular antenna, there are no subscription fees.
We hope these tips are helpful if you're looking for a new way to watch your favorite TV shows. While watching TV over the Internet involves a little more technical knowhow, we're sure you'll enjoy the cost-savings.