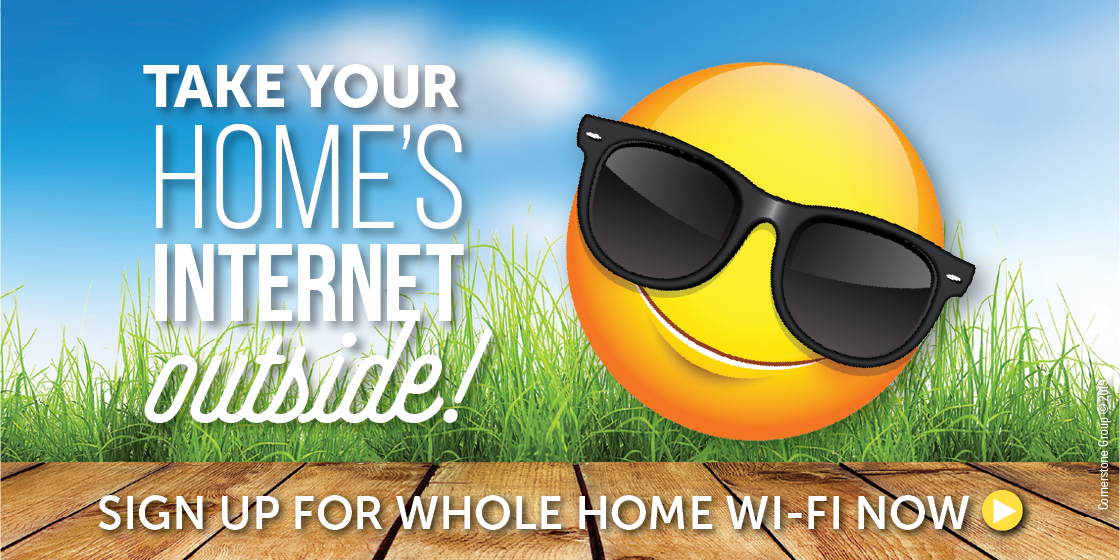 Wish you could enjoy a strong Internet signal while relaxing outside on your deck or patio? Then we have sunny news for you. Whole Home Wi-Fi extends your signal throughout your home and beyond. Here's what you'll receive:
Easy Installation of Your New Wi-Fi Network.
We'll install a GigaCenter router in the ideal location. And you can add wireless access points for those hard-to-reach locations. We'll even help you connect your devices to your new Wi-Fi network.

Convenient Tech Support.
We can easily troubleshoot most questions over the phone using remote assistance tools.
Automatic Software Updates.
We'll handle updating your router's software to ensure peak performance and security.
Monthly costs
GigaCenter Wi-Fi Router: $7.95/month
Additional Wi-Fi Access Points, if needed: $3.95/month

Make your internet experience hassle-free today. Complete the form below or give us a call by dialing 611 from any Alliance phone or (605) 582-6311 from your cell phone.
Alliance is offering a dual band AC router and mesh satellite units that support 2.4 GHz and 5.0 GHz. The router and mesh satellite units remain the property of Alliance Communications and will not work outside of Alliance's service territory. If you disconnect services, you must return the router and mesh satellite units to avoid being billed a minimum of $200. After your initial installation, you will receive unlimited free tech support over the phone via remote assistance tools. Repeat visits back to your location may incur trip charges.