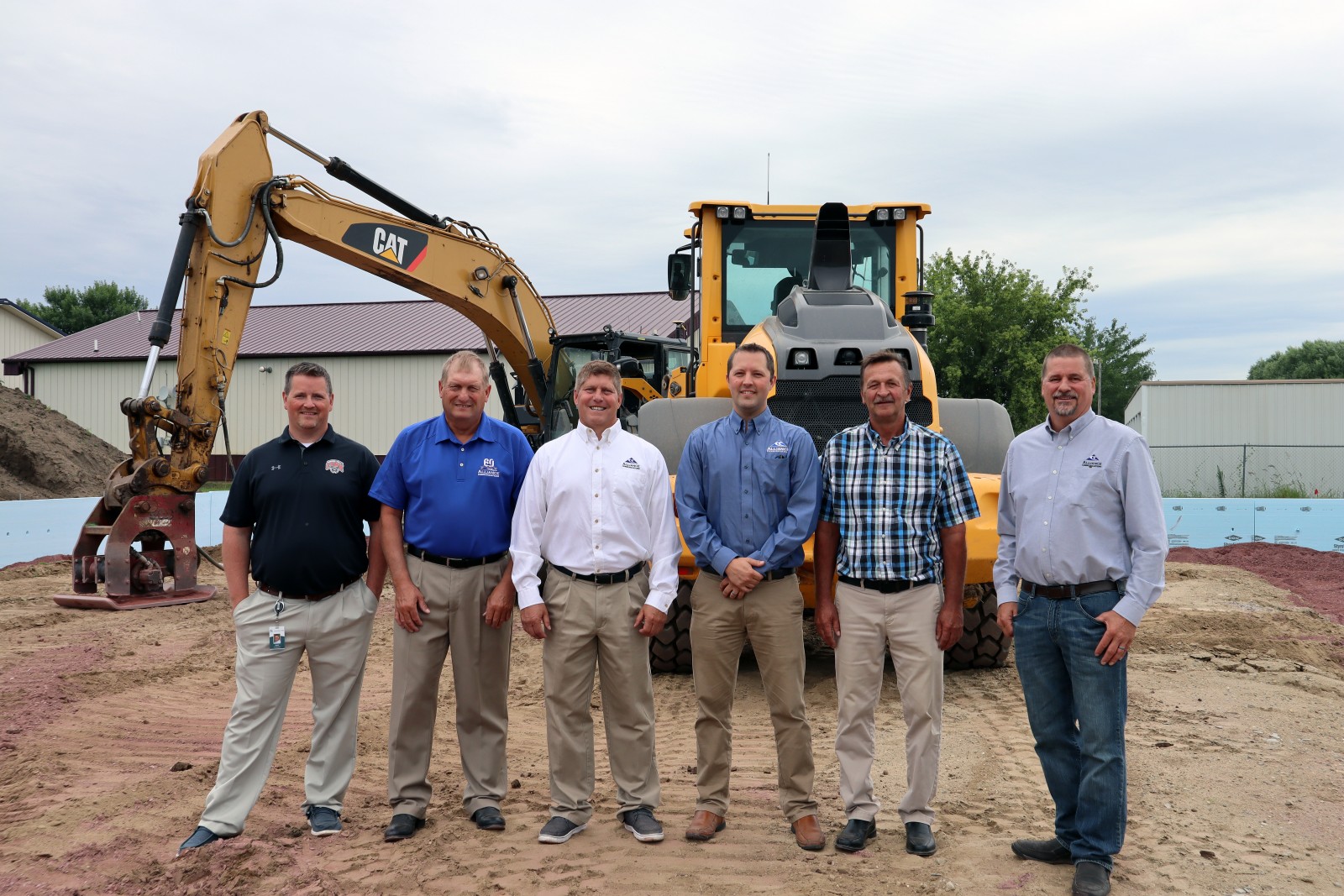 Alliance representatives Kevin Lawrence, Steve Howe,
Jeff Haagenson, Ross Petrick, Terry Johnson and Bob Vosburg

Alliance Communications and the Brandon Valley Area Chamber of Commerce held a groundbreaking ceremony on Wednesday, July 31, to celebrate the start of construction on Alliance's new building at 1400 E. Aspen Blvd., in Brandon.

"Alliance is dedicated to the communities we serve," said General Manager Ross Petrick. "We're excited about reinvesting in the Brandon community by providing our customers with a new office and retail location."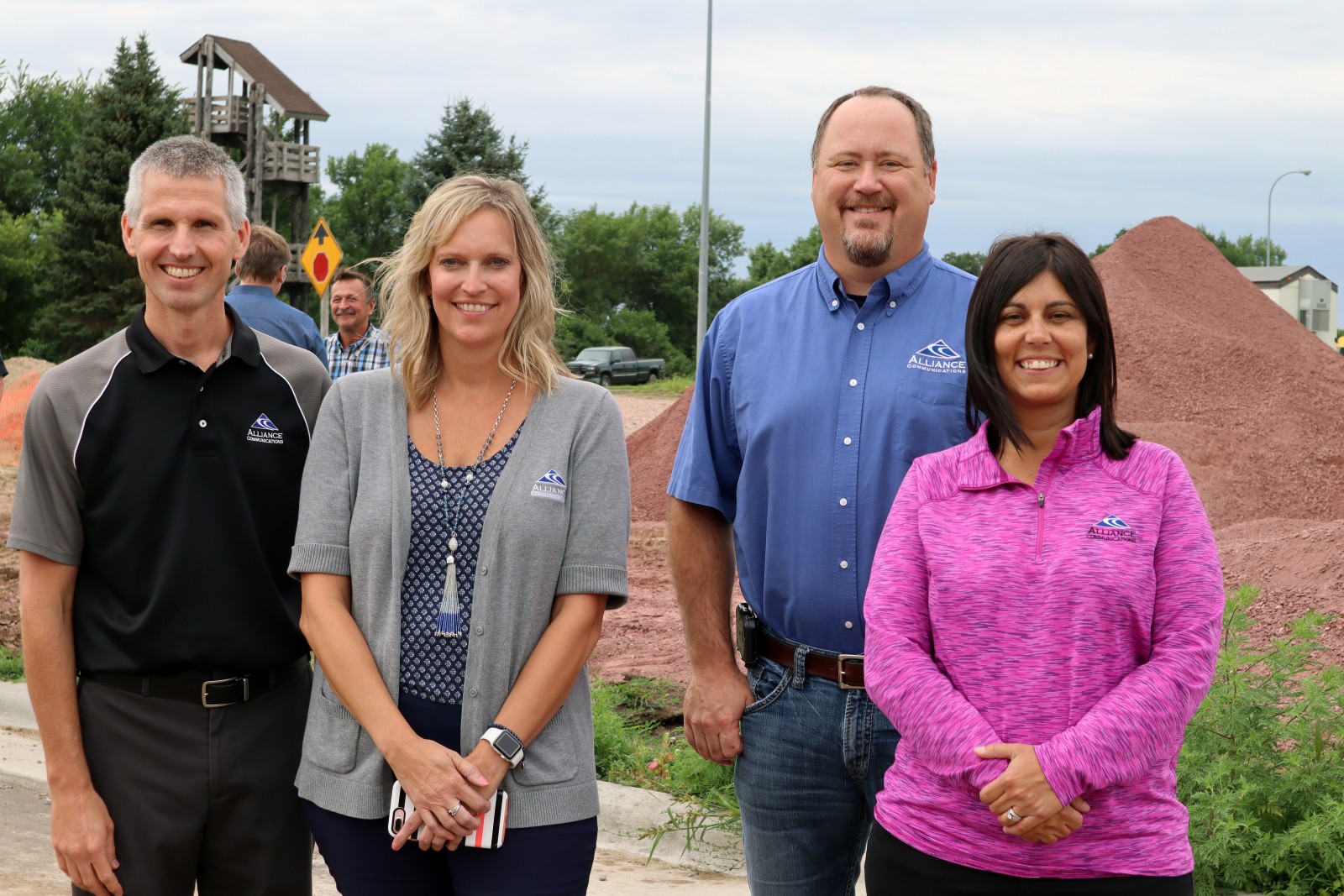 Alliance employees Paul, Bobbi, Andy and Shannon

Employees who currently work at the location near Sunshine Foods will relocate to the new facility once it's completed later this upcoming winter. Alliance's new office will have space for up to 21 employees and feature a new retail and demonstration area. The technicians will continue working out of the Alliance warehouse in the industrial park.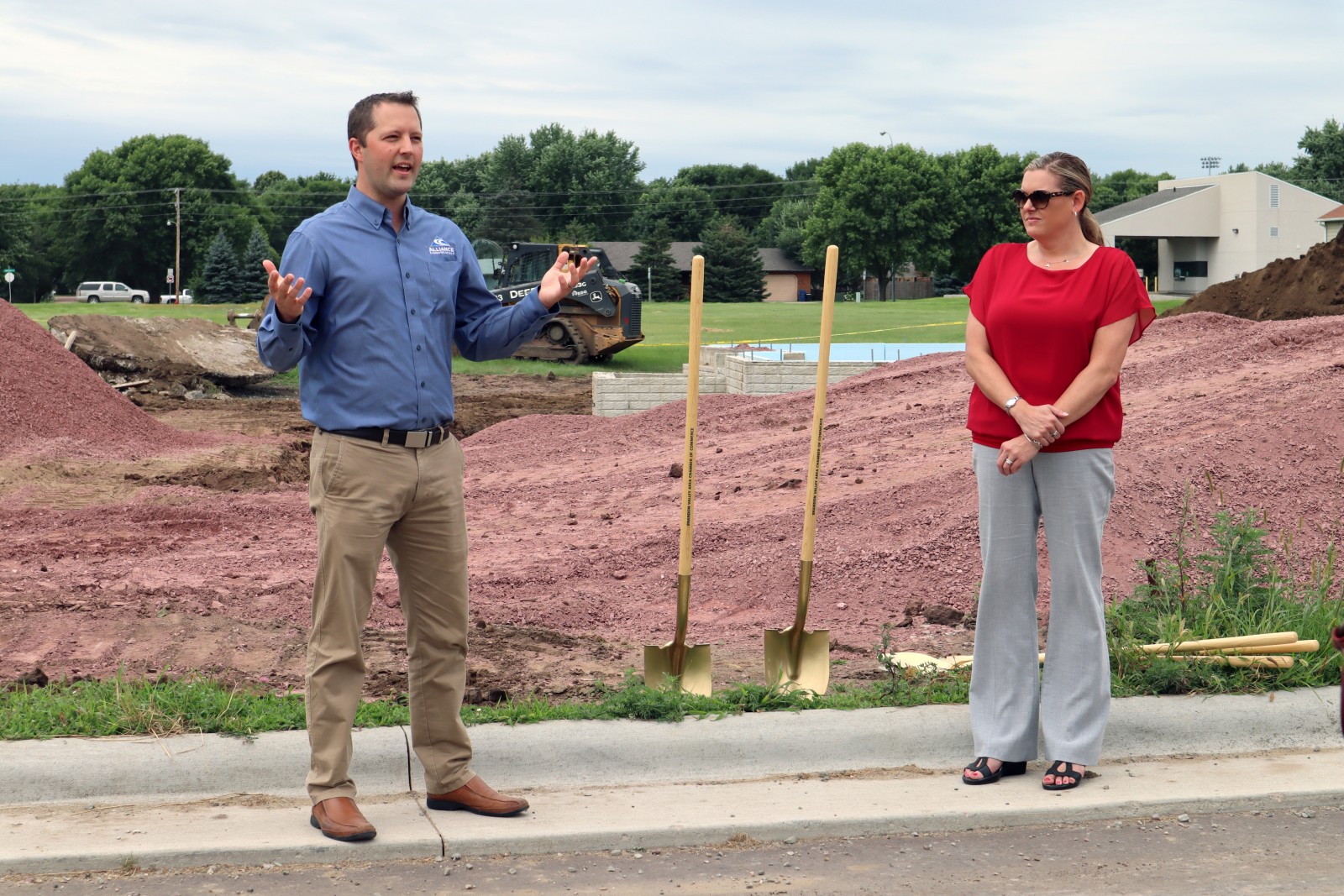 Alliance General Manager Ross Petrick and Chamber
President Kim Cerwick

Alliance purchased land at the corner of Splitrock and Aspen in the 1990s with intentions of eventually building a new business office. Before plans could officially proceed, a propane gas company needed to move its large tanks from the location.

"Remember what used to sit here? The ugly gas tanks." said Kim Cerwick, president of the Brandon Valley Area Chamber of Commerce. "You guys are making this a pretty space again. We're really excited about that and what you've done for the community."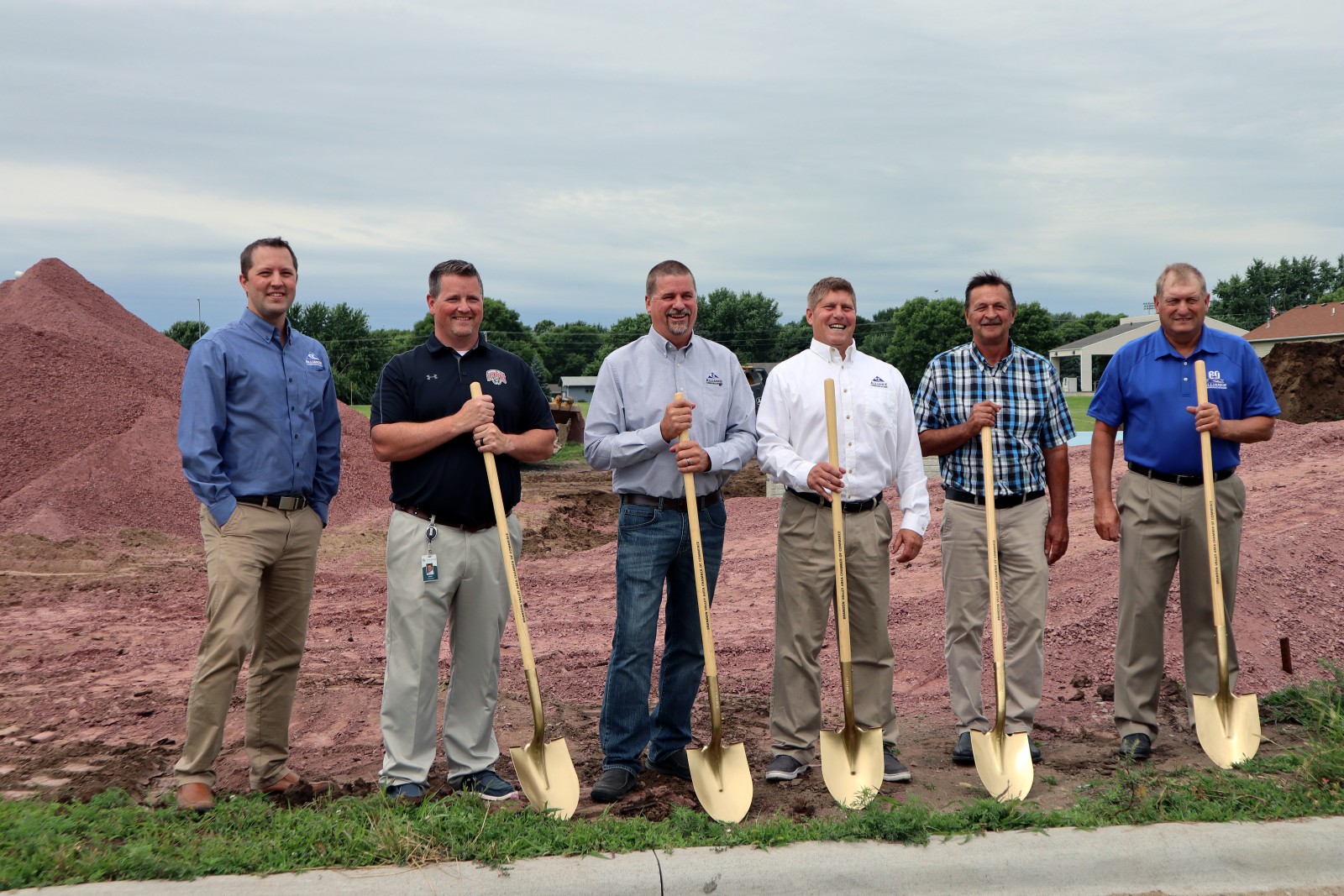 General Manager Ross Petrick and board members Kevin
Lawrence, Bob Vosburg, Jeff Haagenson, Terry Johnson
and Steve Howe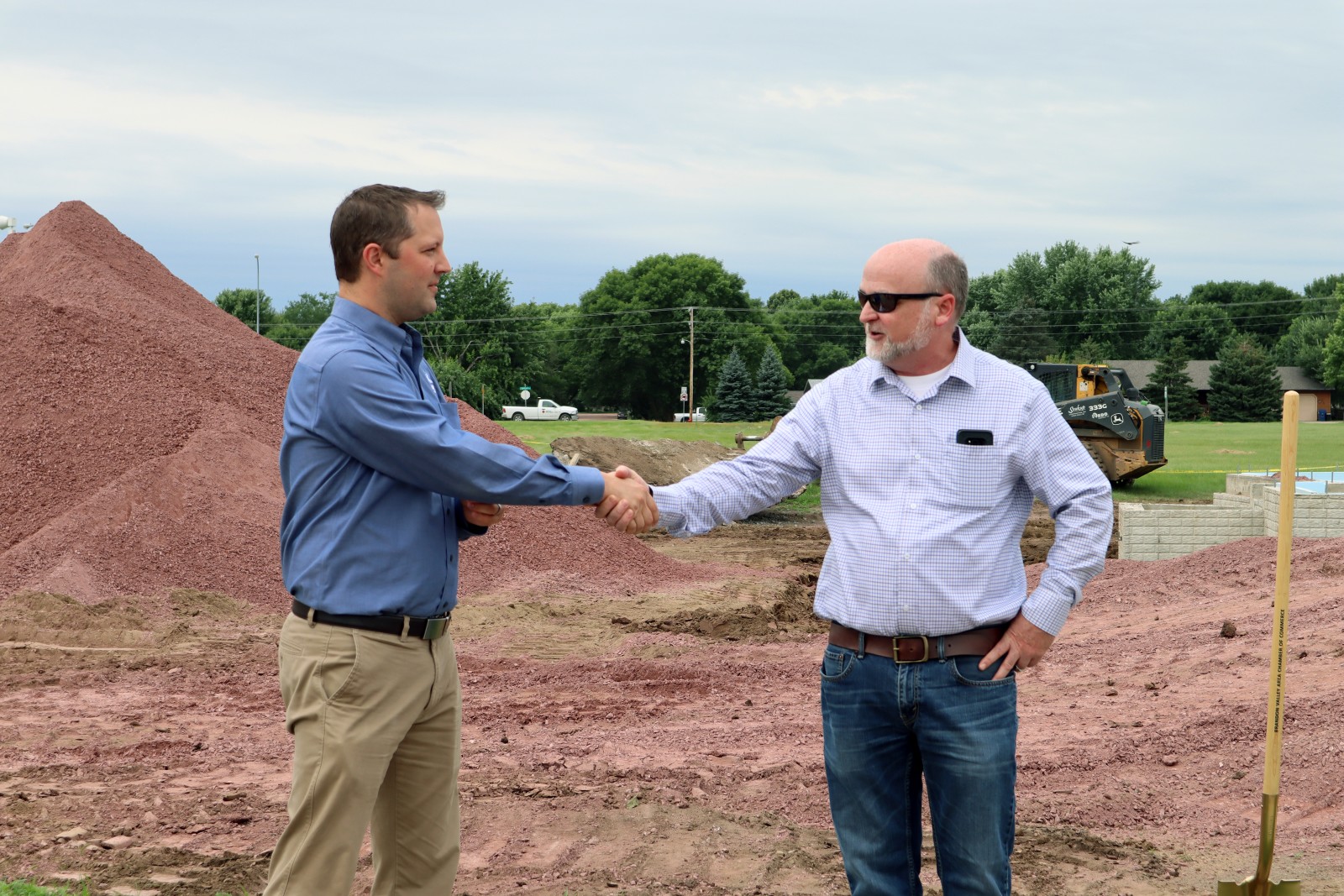 General Manager Ross Petrick and Gary Van Buskirk with
Van Buskirk Construction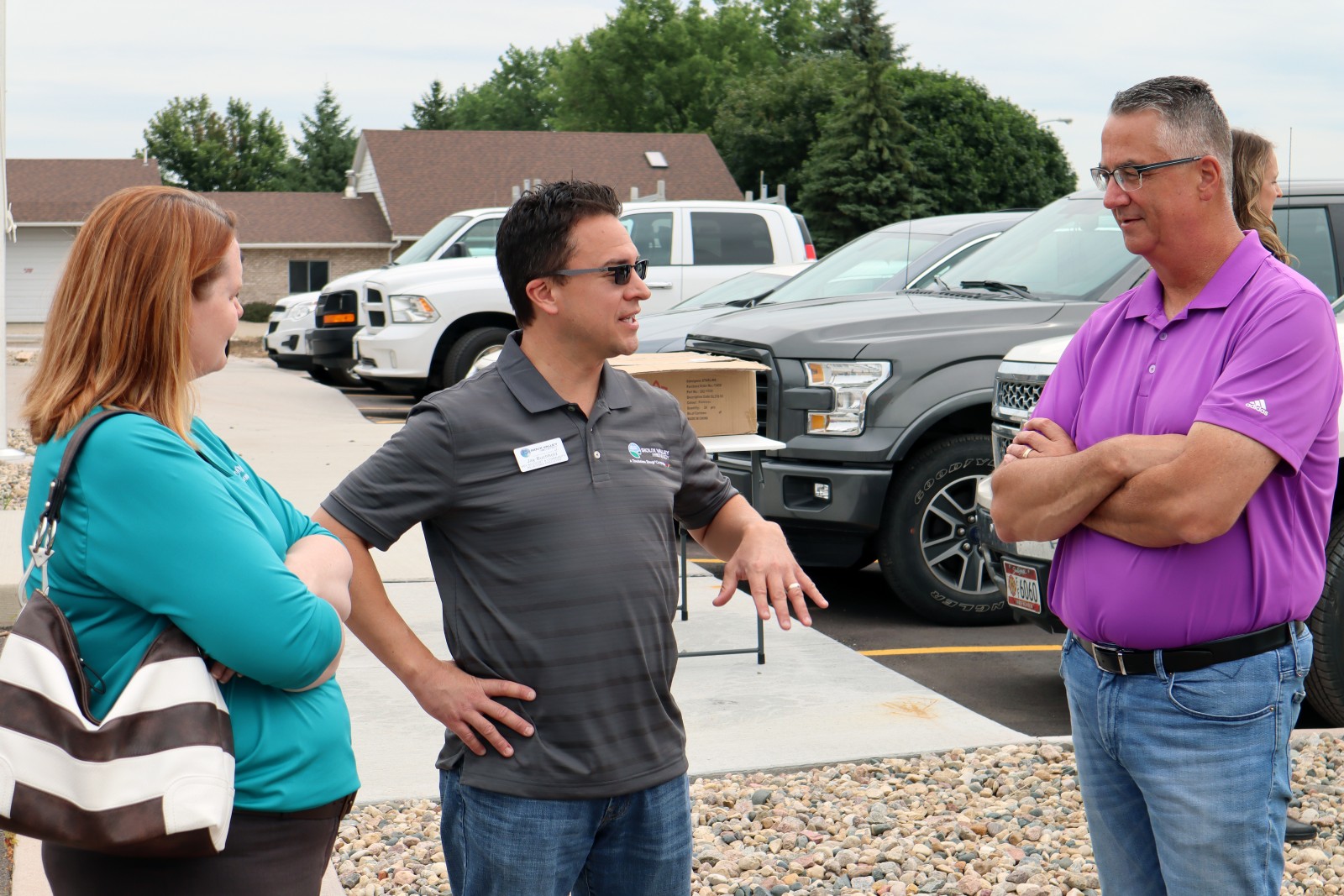 Jay (center) with Sioux Valley Energy talks with Sarah and
Mark with SDN Communications.