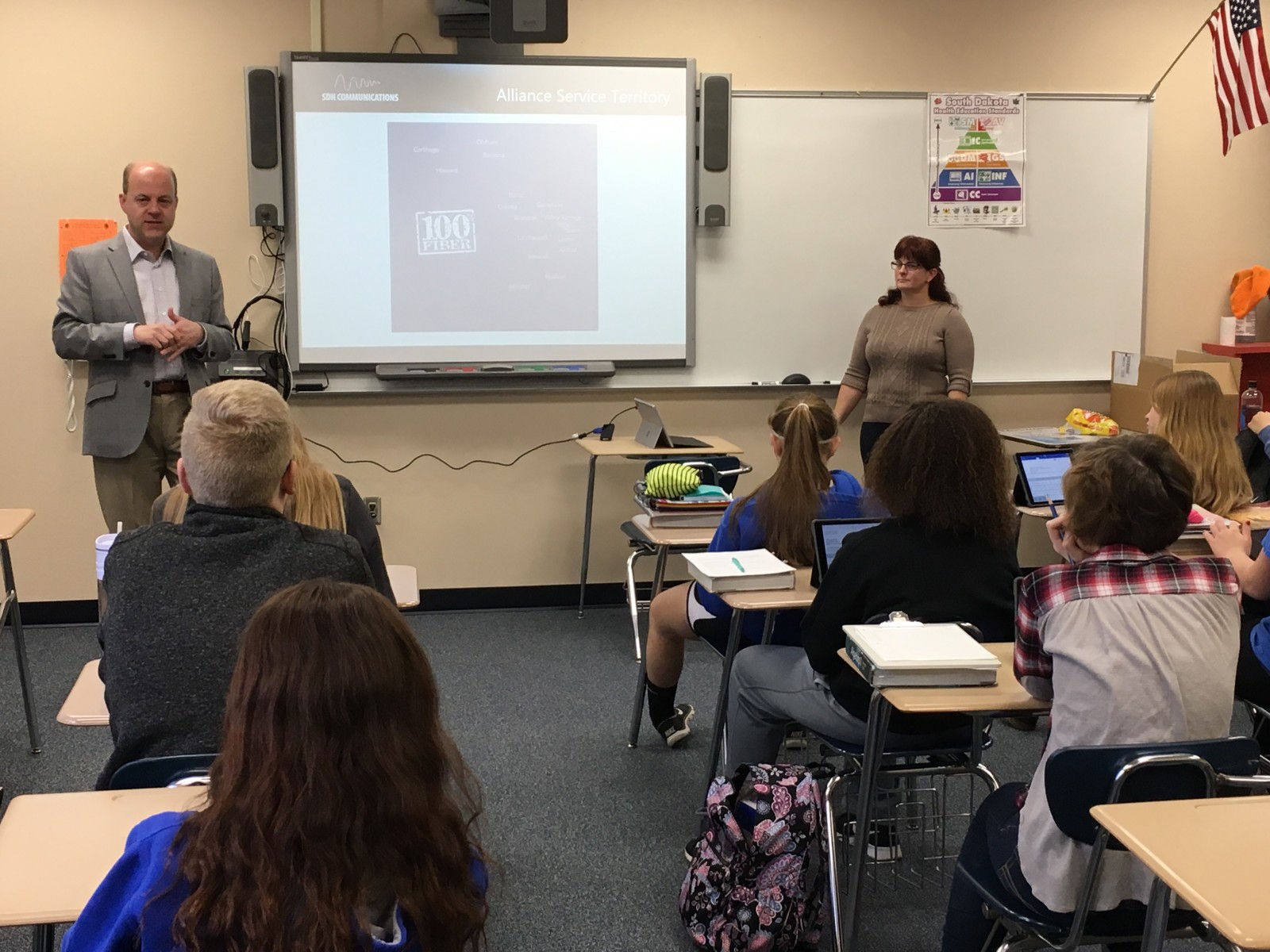 Our friends at SDN Communications in Sioux Falls visited with Garretson High School students today to discuss careers in the technology field along with cyber security issues.
Vernon Brown and Nikki Gronli with SDN Communications said there is a large demand for employees in the science, technology, engineering and math fields, and salaries in these areas tend to be higher than average.
They also discussed ransom ware, malware, Ddos attacks and hacking, while encouraging students to be careful of their online activities. Vernon and Nikki gave students the following tips:
Don't open emails if you don't know the sender
Only visit reputable websites
Be careful of the links you click on
Regularly update your device's software
Use strong passwords that contain letters, numbers and symbols
Don't use the same password for all online accounts
Change your passwords regularly
Students asked a variety of questions ranging from hacking attacks at major retailers to scam phone calls they receive on their cell phones.
Alliance would like to thank SDN Communications for allowing Vernon and Nikki to share their expertise with Garretson's students. Alliance Communications and several companies across South Dakota own SDN, which provides fiber-optic connections throughout South Dakota.