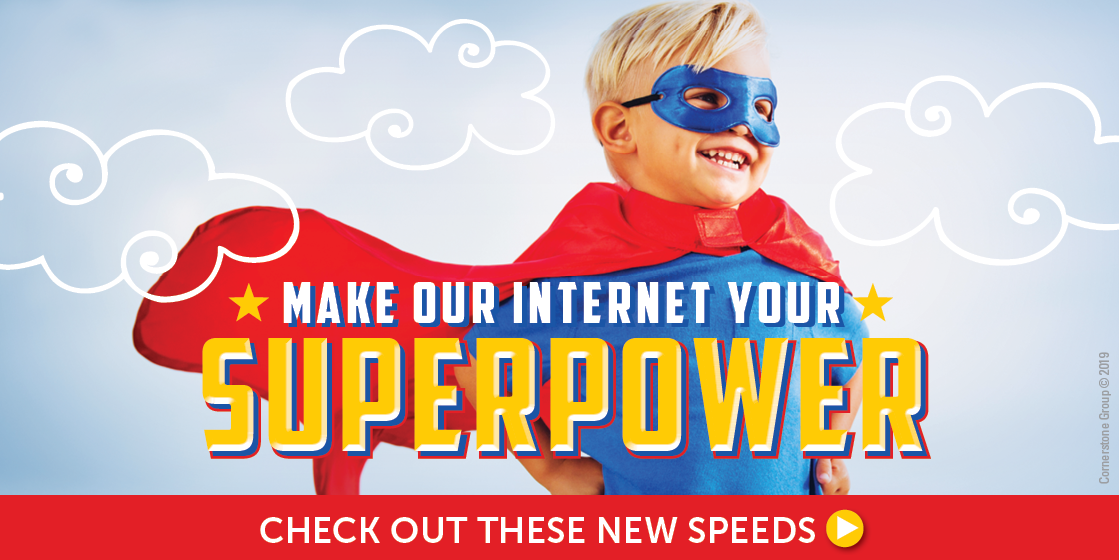 Alliance recently upgraded customers to faster Internet speeds for FREE. You'll feel like a superhero flying faster than a speeding bullet.

And not only is your speed faster, but it's also symmetrical. Your upload is just as fast as your download, something that's only possible with a 100% fiber network! You'll have the power you need for all of your online activities — from streaming movies to online gaming.

WE NOW OFFER SPEEDS UP TO 500 MBPS FOR ONLY $100!
Click here for more pricing details.

Here's the changes Alliance made to our Internet speeds.
200 x 200 is now 500 x 500
100 x 100 is now 500 x 500
70 x 70 is now 250 x 250
50 x 50 is now 100 x 100
40 x 40 is now 50 x 50
30 x 30 is now 50 x 50
If you have a bundle, here are the speed changes Alliance made within those packages:

Double Play* and Basic Triple Play
30 x 30 is now 50 x 50

Ultimate Triple Play
70 x 70 is now 250 x 250
You can verify your new speed on your November Alliance bill.
To maximize your new speed, you'll want to make sure your equipment can keep up. Just like computers and cell phones, wireless routers should be updated about every three years. Click here for tips to help you decide if you need a new router.

If you have questions or to upgrade to an even faster speed, call 611 from any phone with Alliance service or (605) 582-6311 from your cell phone.
*The 50 x 50 speed and Double Play bundle aren't available in all areas.